Craft Sign Making Workshop
We're partnering with Paint-Board-Create to host an awesome sign making workshop! This DIY workshop will teach you how to make a one-of-a-kind decor piece for your home, office or school. This is fun & relaxing and no prior experience is needed. Paint-Board-Create will walk you thru every step!
About this experience
This family friendly DIY workshop will teach you how to make a one of a kind decor piece for your home, office or school. Plus you'll get to spend time in the Cat & Craft Cat Lounge playing, petting and cozying up with the rescue cats and kittens in foster.
STEP 1: Pick Your Design
1. HOME IS WHERE THE CAT IS (12X14)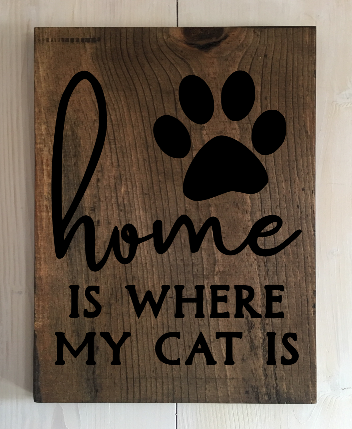 2. WELCOME (PAW) (10x18)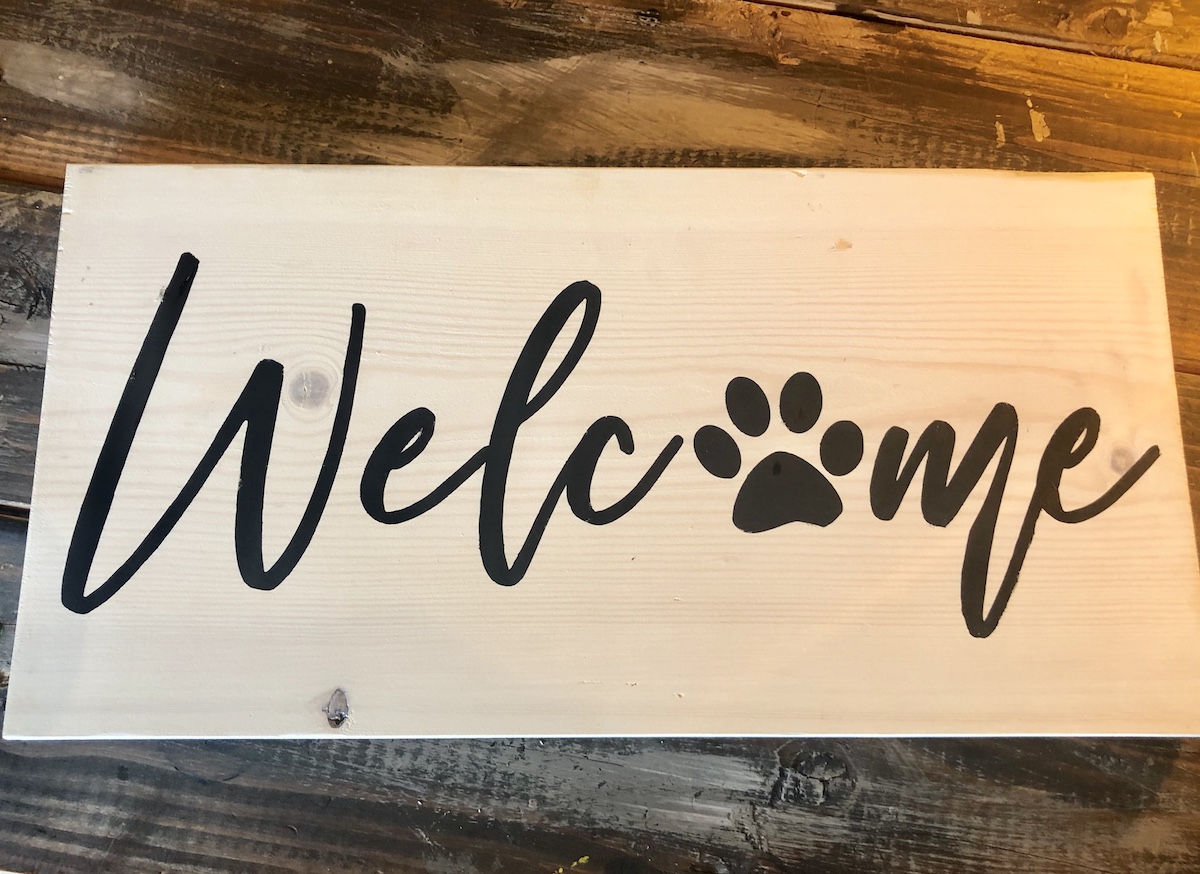 3. I JUST WANT TO DRINK WINE AND PET MY CAT (12x14)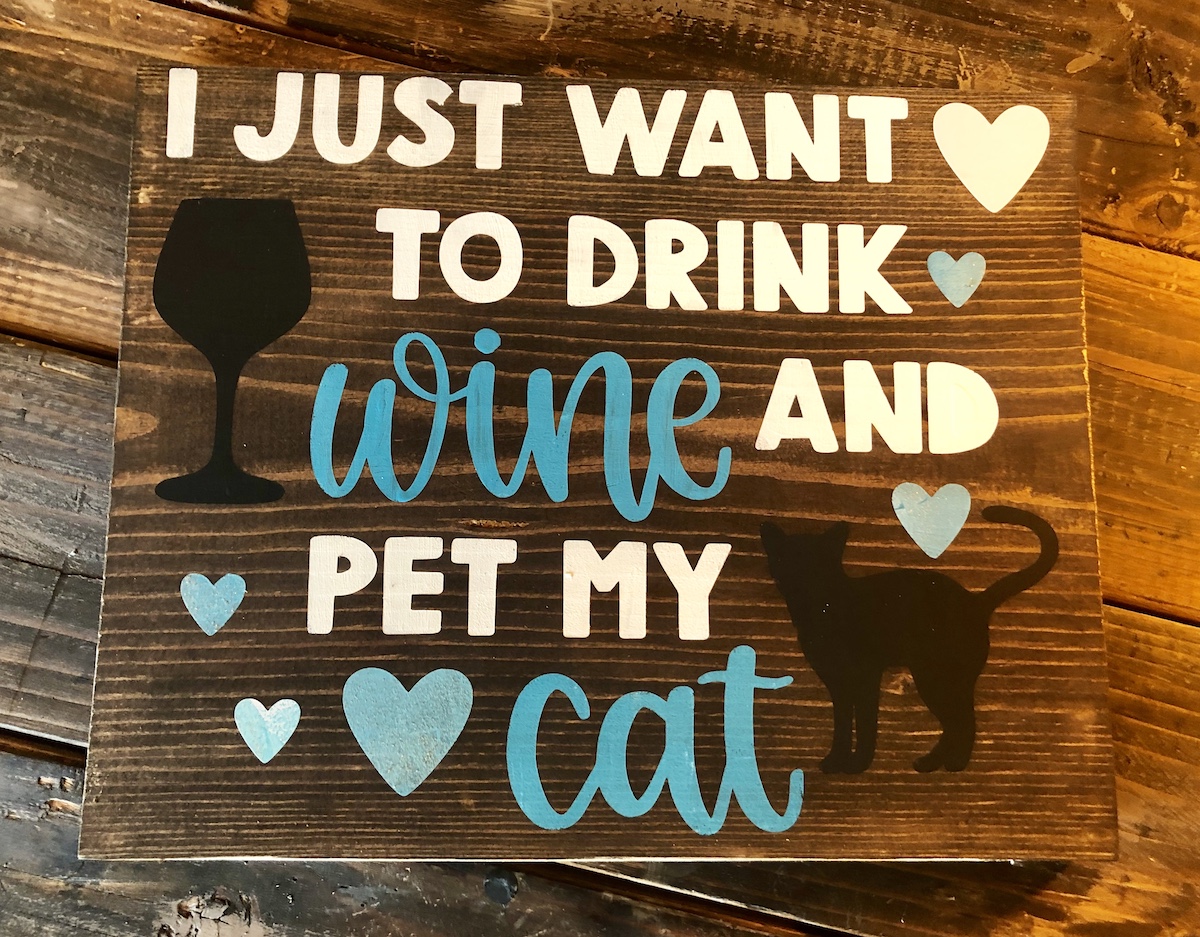 4. YOU AND ME (and the cats) (10X18)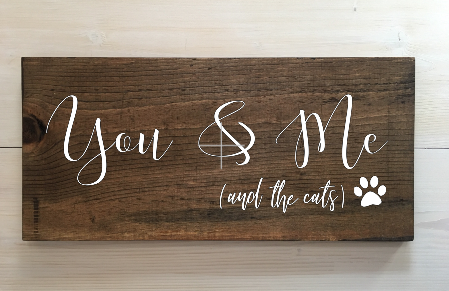 5. HELLO SUMMER (10X18)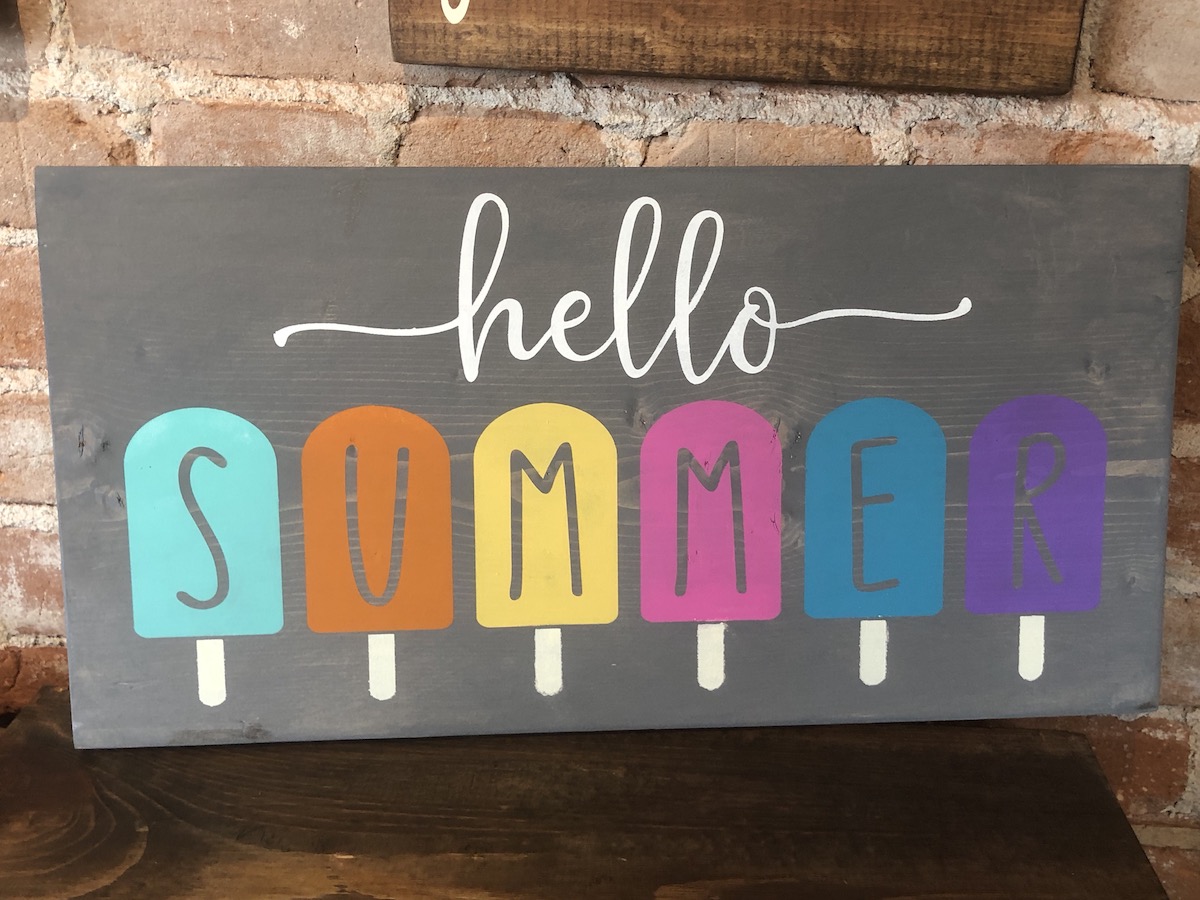 6. UNICORN (12x14)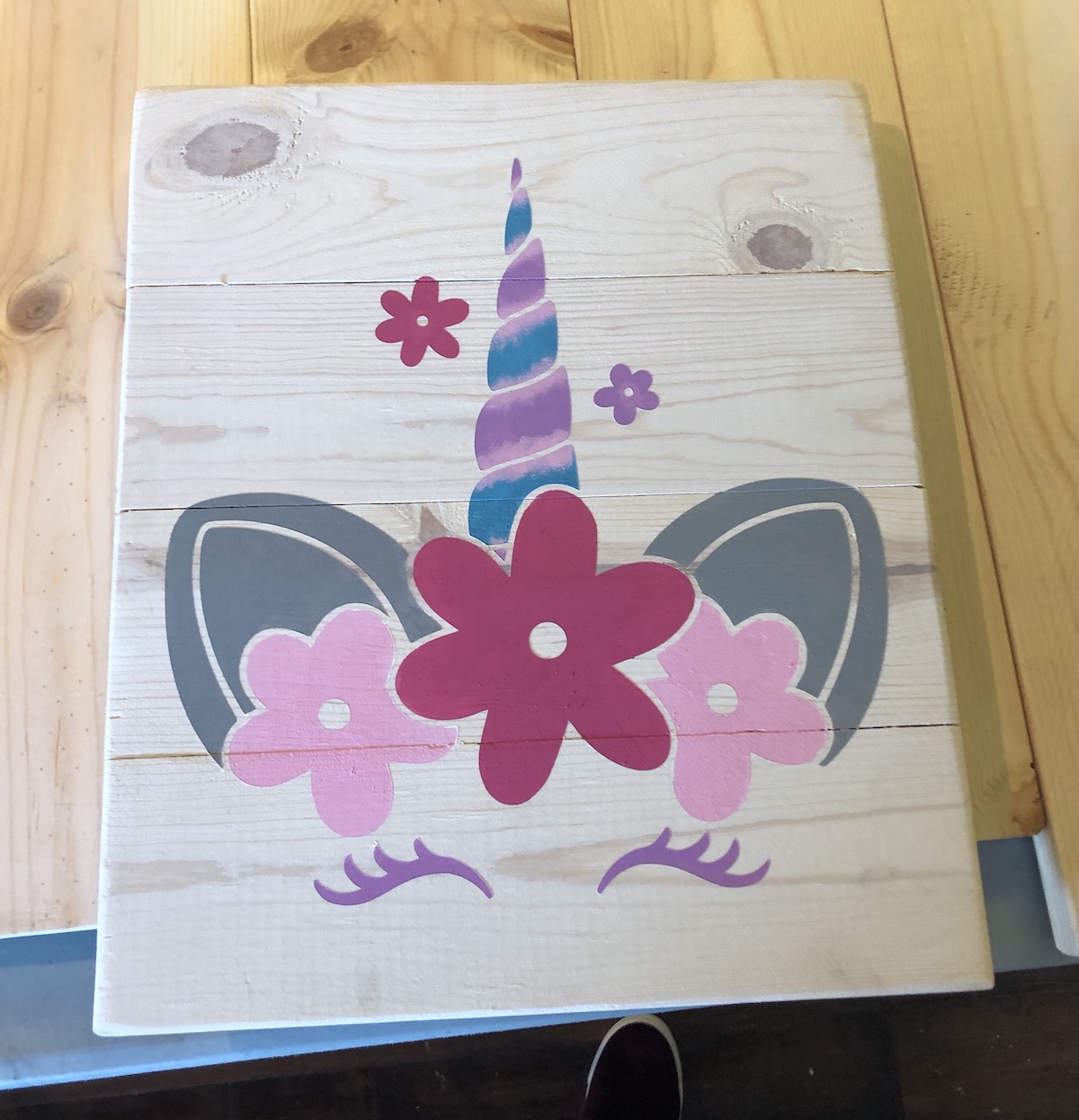 STEP 2: Sign Up To Reserve Your Spot (Space Is Limited):
You'll select your design before checkout and your supplies will be ready the day of the event! We will select paint and stain colors the night of the event.
Additional Details & Policies
We ask that you please read and respect our policies as we don't allow exceptions:
• Cancellations / Reschedules: Cancellation requests must be received via email to support@catandcraftcafe.com 24 hours prior to the event time to qualify for a refund.
• No-Shows / Late Arrivals: Missing this event completely does not qualify you for a refund.
• Waiver: You are required to sign a wavier for you and/or any minors you're accompanying prior to entering the Cat Lounge.
• Minors 7-14 years old must be accompanied in the Cat Lounge by their parent or legal guardian.
• Minors 15-17 years old must have their waiver signed by their parent or legal guardian, but may enjoy the Cat Lounge unaccompanied.
• Children 6 years old are only permitted in the lounge during specially designated sessions. (see Kiddie Cat Hour)
• No Outside Animals
We truly love service animals; however, given the unique nature of our space we simply cannot allow outside animals of any kind inside the Cat Lounge.
• Proper Petting & Playing
It's more fun for everyone when it's fun for the cats.
Please do not pick up the cats or pull on tails, whiskers, fur, etc.
We've got lots of toys, so please use those instead of your fingers.
If you're unsure how it interact with the cats, just ask your cat lounge host.
Food & Drinks
We feed our fosters like royalty and we want to keep them healthy.
Please don't allow cats to drink your latte or chow down on your pastries.
Taking Pictures
Yes, please take lots of pictures and share!
Just please don't use a flash - it can hurt the cats' eyes.
Be Cool, Breeze...
All visitors (including children) are expected to behave in a respectful manner and follow our house rules. We reserve the right to refuse service and/or terminate your experience at any time for any reason.